YCELLBIO MULTI NEEDLE & MESO GUN
YCELLBIO MESO GUN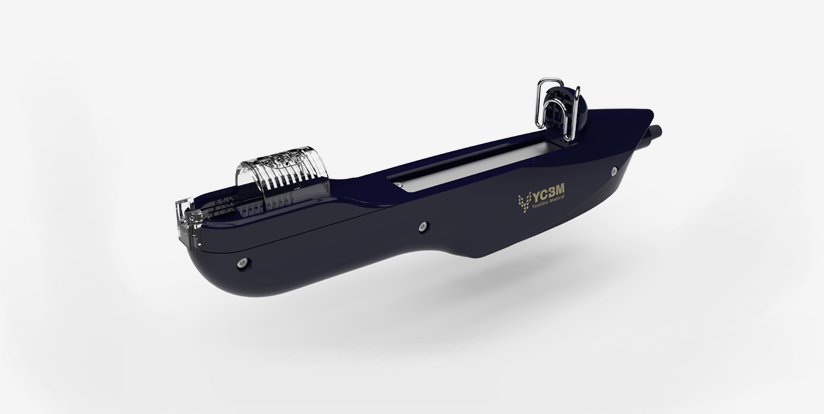 YCELLBIO MULTI NEEDLE & MESO GUN
Experience the benefits of the upgraded device
Minimized loss in treatment
5 ADVANTAGES
Avoid the leakage of
pharmaceuticals

Ycellbio meso gun avoid the leakage during application process with auto-retraction system.

Compatibility of
syringes

Syringes of different volume (1cc, 3cc, 5cc) might be used.

Firm grip
with Ergonomic design

Light weight and ergonomically designed body of Ycellbio meso gun gives firm grip to add stability to the treatment.

Speed and
viscosity control

The viscosity might be controlled by adjusting speed level and retraction point, gives wide range of choices to applicable pharmaceuticals.

User-oriented
program

Ycellbio meso gun is programed to give users easy and smooth control of meso therapy.
User Oriented
MULTI NEEDLE
Multi Needle
3 ADVANTAGES
Available for
All kinds of
Meso gun

Ycellbio Multi Needle is available for all kinds of Meso guns, either it has vacuum function or not.

Adjustable Injecting
Depth (0~3mm)

Ycellbio Multi Needle freely controls the length for the various regions such as forehead, cheek, neck, scalp etc. of which thickness is different.

Less Pain

Ycellbio Multi Needle is 30G per pin. More finer needles can reduce pain.